What You Need to do Before Coming in for an Initial Evaluation
If you decide to seek physical therapy treatment from our facilities, you will need to take a few steps in readiness for your first visit to our clinic. We encourage our patients to undertake these few processes because it speeds up the process of going in to see the doctor. Subsequently, you will enjoy the efficiency of a well-organized medical registration process.
Firstly, you will visit our online website that is accessible at SuarezPT.com. Upon accessing the site, you will sign in and access the necessary paperwork needed during your first-time visit. After signing in, you can then download the documents, print them out and bring them with you during your first appointment.
These documents require you to fill in your personal information, including your name, phone number, and other necessary contact details. Moreover, we will request your insurance information and retain it in our records for future reference. We emphasize the importance of providing your insurance details because your attorney may decide to drop your case.
Consequently, you would not have anyone to hold a lien for your treatment, imposing an unexpected financial load on you. Therefore, you can avoid unforeseen problems by including your insurance information. This way, we can send invoices to your medical insurance company in case of any mishaps with your lien agreement.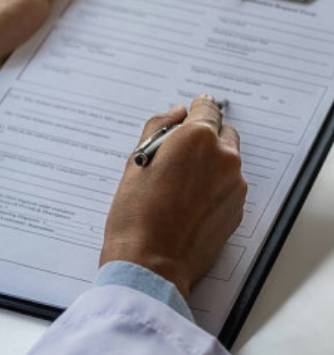 The Check-in Process
When you arrive at our clinic, you will be met by our friendly front-desk staff, who will hand out some paperwork for you to fill. They will also receive and go over the downloaded documents that you accessed through our site.
The paperwork you received has several human anatomy images to help you indicate the specific areas that affect you. Thanks to these graphics, your doctor or specialist can identify the problem areas in your body for a proper examination and analysis of possible problems.
On top of this, if your injuries arise from a motor vehicle accident, we can provide paperwork that includes diagrams of a typical vehicle. We will require you to point out the different parts of your car that were damaged by the liable party.
From the information you provide, we can determine how the force affected your personal injuries. Sometimes, we may also gather information on how the liable party looks to help improve the chances of success in your personal injury lawsuit.
Apart from filling in the paperwork, we will also ask some general questions about your medical history. For example, we may ask you if the personal injury trauma required an emergency room visit and if so, where and what did the emergency room (ER) medical doctor (MD) perform.
Moreover, we will ask whether you have taken any imaging through X-rays, CT-scans, or MRI scans at the time of your ER visit or subsequent MD follow-up appointment. With the information, your physical therapist can determine whether recommending multiple imaging procedures is advisable in your case or if the requested imaging reports will suffice.
We also recommend that you inform us of any prescription medication you may be currently on, as it guides the physical therapist when preparing the his/her initial evaluation report. For example, a detailed drug prescription history in the report can communicate to your initial consultation MD, which medications you are currently taking in order not to prescribe additional medication that could potentially interfere with your safety.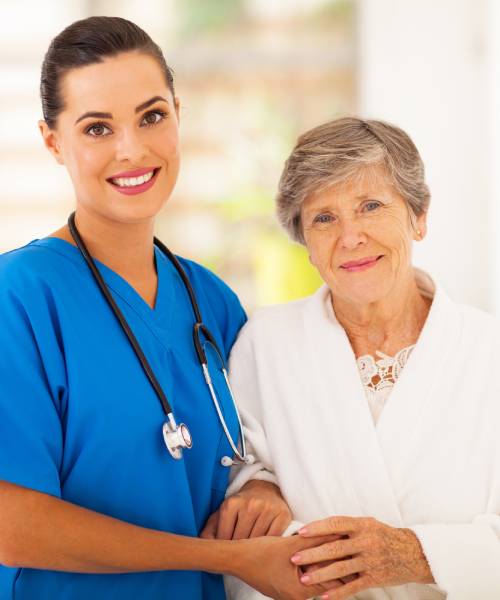 The Initial Evaluation Process
Upon concluding the registration process, you will be ready for your initial evaluation to determine the exact nature of your personal injuries or the cause of pain in the body. The Suarez Physical Therapy(SPT) clinician assigned to conduct the evaluation process will follow several guidelines to check for any complications or prominent injuries.
Our physical therapy practitioners are well equipped to perform an in-depth analysis of all our patients by checking for specific injuries on your back, neck, or upper/lower extremity. For each part of the body, your practitioner will compare information on a normal person to your case and determine whether there is an underlying issue that requires physical therapy treatment.
Usually, the guidelines that physical therapists follow may not accommodate a full body exam, because they focus on how you sustained your injuries. As a result, we encourage you to inform your practitioner of any specific body part with recurrent pain, particularly if he/she does not focus on it.
When your physical therapy practitioner completes the examination, he/she will then review the results and prepare a short report for use by the MD professional you will be referred to. Afterward, you will then receive a referral to the MD specialist who handles the condition you are ailing from. You can therefore expect a referral to see an orthopedic specialist whose area of focus is on diagnosing and treating ailments that affect your body joints, bones, muscles, or joint ligaments and tendons.
Alternatively, you may have to see a neurologist who handles medical cases related to the central nervous system and the periphery system, including endings and connections. Sometimes, your injuries will require a primary care physician who does not need to apply the specialized treatment, unlike in the first two cases.